Marshall Edward Blume 
(1941 – 2019)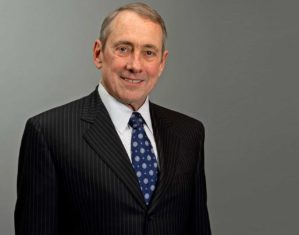 The Wharton Finance Department has lost a leader in empirical asset pricing research and investment strategies with the passing of Dr. Marshall Blume, the Howard Butcher III Professor Emeritus of Finance.  He will be missed by his colleagues in the Finance Department where he not only was Chair from 1982 to 1986, but also was the Director of the Rodney L. White Center for Financial Research from 1986 until 2009.  
Dr Blume is survived by his wife, Loretta (Ryan) Blume, son Christopher Blume, daughters Caroline Blume Sanderson and Catherine Blume Meyerle, and seven grandchildren. 

research interests:
investment management in equity and bond markets, options and futures
Asset pricing techniques, widely used in corporations, banks, and stock and bond markets, have undergone radical changes over the last 20 years.
Modern theories of portfolio choice and savings behavior have provided the basis for the innovation of these models, and Wharton's Finance Department has remained at the forefront of these developments.
The Finance Department has four areas of specialization:
Banking and Financial Institutions, which entails the overall economic context affecting a firm's investments
Corporate Finance, concentrating on the financing and investment activities of an organization
Financial Instruments and Portfolio Management, which examines financial instruments and their market behavior
International Finance, exploring the impact of such issues as foreign currency options and exchange rates parity on the multinational corporation